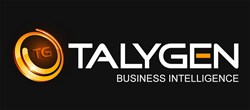 Palo Alto, CA (PRWEB) July 05, 2013
Talygen has released the new version of its award winning Business Management Automation application, with a strong focus on Time Tracking. Talygen has been an industry leader from the beginning in helping companies Track Time via our state of the art web, desktop and mobile based time tracking solutions. With the release of its latest version Talygen has taken that strong heritage in Time Tracking and enhanced it even further to help companies have even more control. Companies now also have the ability to immediately share the billable hours with their Clients, to ensure accurate billing. Clients also have been provided with a dedicated Client Module, which allows them to quickly view the hours worked on their projects as well as the desktop screenshots of the work performed. These advanced features along with a Ticketing system, Message Board, and an Expense Tracker allow Companies to focus more on productivity and efficiency.
Talygen provides the most advanced state Time Tracking module available in the market. What makes Talygen unique is the focus that it has placed on the user experience. The Time Tracker is easy to setup and use and has a very low learning curve. The Time Tracker is very flexible and allows an employee to track time for a project or even for a task. The employee can also mark the time tracked as billable or non-billable. Employees also have the ability to manually enter their time. The time entry can be paused and resumed to help employees who are multi-tasking. With a desktop version and a smartphone version of the Time Tracker module available, along with standard web version, Employees can track time anywhere and anytime.
The advanced Time Tracking module is loaded with features like: